Yuon: View from a Balcony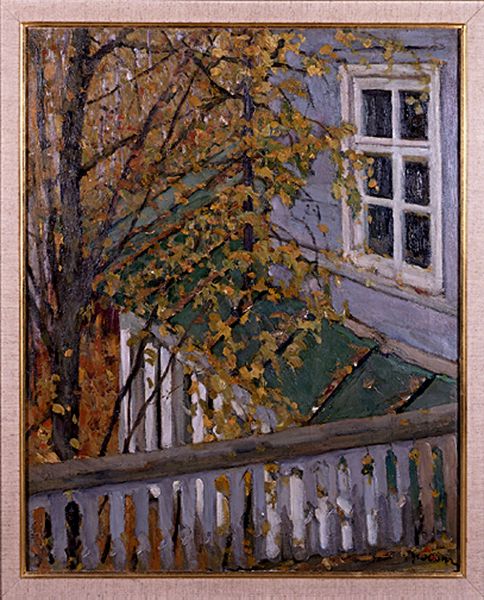 Konstantin Feodorovich Yuon (1875-1958)
View from a Balcony in Autumn signed, oil on canvas
72 by 58cm.
Provenance:
Collection of the artist (viz. A photograph of the artist with his family taken circa 1910, published by Iu. Osmolovsky, Konstantin Yuon, Moscow, 1982, p. 78)
Purchased in Berlin or St. Petersburg in the 1920ís by A. Konstantinovski, a Russian citizen resident in Berlin;
By descent to his son; Given as a gift to:
Vladimir Emilianovich Maximov, Editor of Continent, the Russian émigré journal published in Paris in the seventies and eighties.