Kuznetsov Bird Market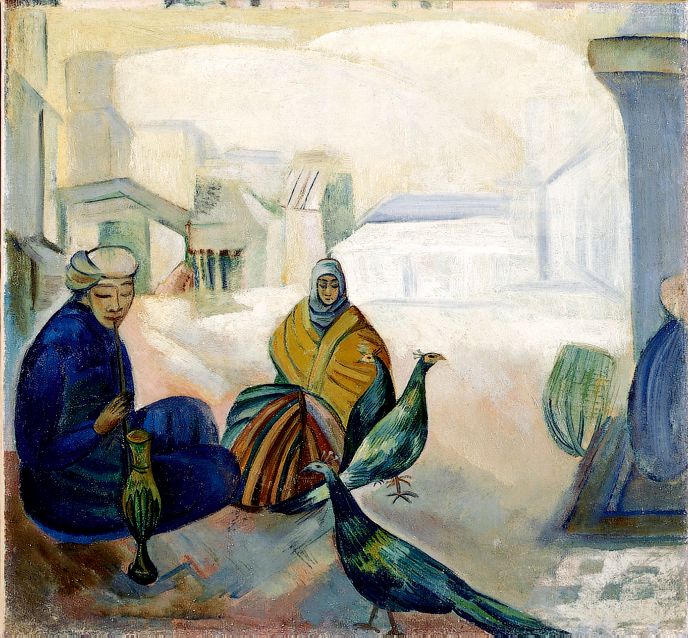 Pavel Varfolomeievich Kuznetsov (1878-1968)
The Bird Market oil on canvas
55 by 59cm.
Provenance:
Bought by the grandfather of the previous owner in St. Petersburg or Berlin in the 1920s.
The theme of the bird market occupies an important place in Kuznetsovís work. A number of versions exist; see for instance: D. Sarabyanov et al., Pavel Kuznetsov, Moscow 1975, plate 39, which isin the Russian Museum in St. Petersburg, and has also been reproduced in the recent catalogue Russian Avant Garde from the collection of the Russian Museum, St. Petersburg 1998, page 122.
Kuznetsovís themes of Samarkand and Bukhara were a search for simplicity of colour and line reminiscent of Matisseís voyage to Morocco. Tones of silver and blue predominate, and contribute to a mood of calm detachment.